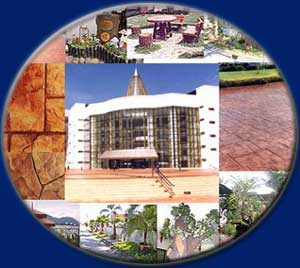 This site look best when your screen is set to a 800x600.
Supplier And Exporter For Concrete Imprint, Landscape Design, Garden Hardscape, Color Hardener, Statuary, Decorative Works And Contract Of Works To Order .

With the combination of experience, resources and support provides by GS, clearly signify you and your client will receive unbeatable QUALITY, VALUE and SERVICE.We look forward to the future challenges, in the world of architectural concretes.